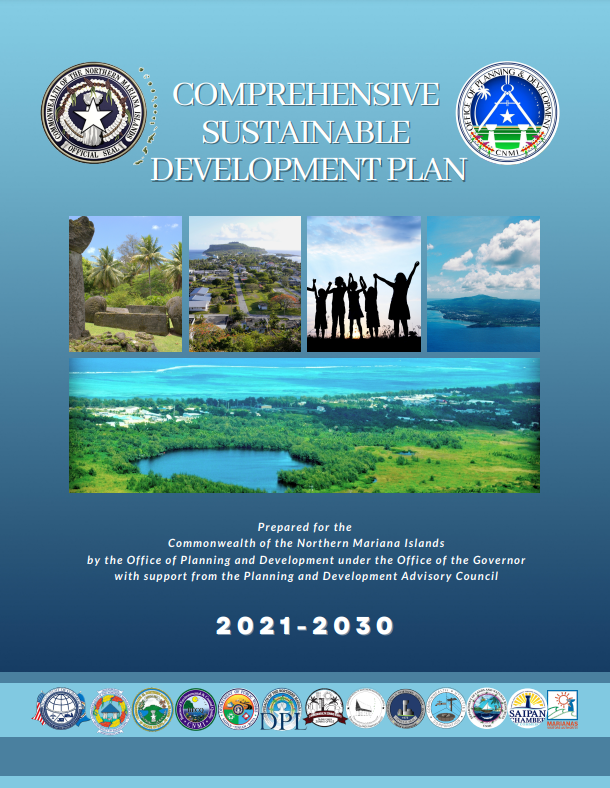 CNMI's CSDP is officially here! The Comprehensive Sustainable Development Plan (CSDP) for the Commonwealth of the Northern Mariana Islands (CNMI) identifies management priorities and provides strategic guidance to support the wise use of the CNMI's resources and to guide future development.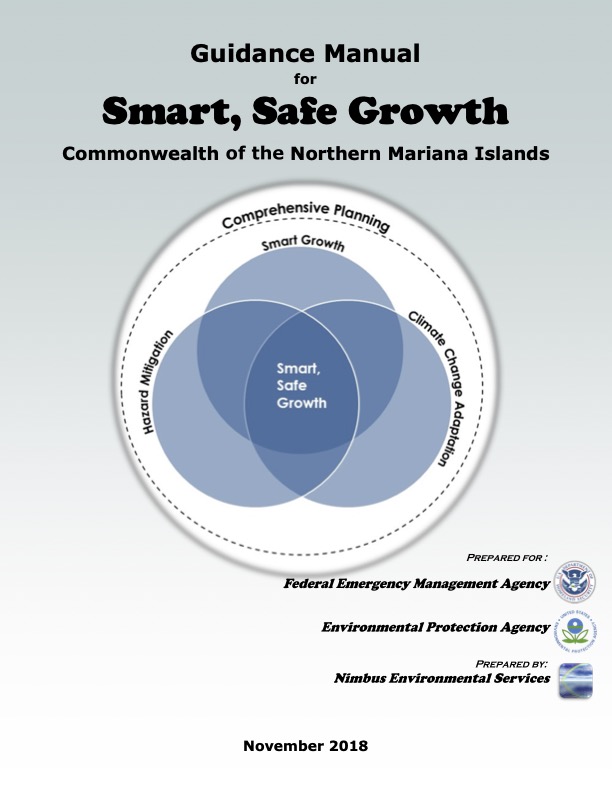 "Smart Safe Growth" (SSG) is a set of development strategies that aim to ensure the growth of communities and infrastructure that are resilient to natural disasters with thriving economies and healthy environments. OPD is working with the Planning and Development Advisory Council to integrate these principles into comprehensive sustainable development planning.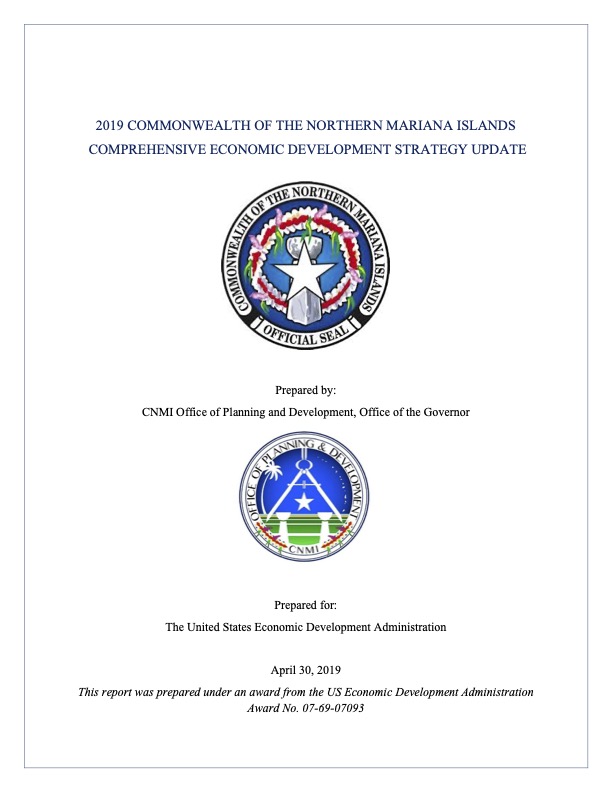 OPD worked with the Department of Commerce and appointed commissioners to update the Comprehensive Economic Development Strategy (CEDS) to highlight priority recovery needs after Super Typhoon Yutu.